Categories
Categories
Brands
Brands
About
275 Swan Street, Richmond VIC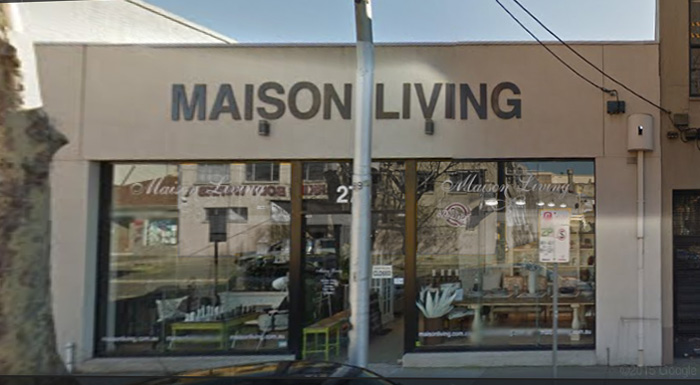 Showroom close to CBD
Maison Living is a genuine "bricks and mortar" furniture, homewares and decorator retailer, located right in the heart of Richmond, Victoria. We are open 6 days from Monday to Saturday, and only a short distance from the CBD easily reached by Taxi or Public Transport.
Big Brands plus more
We bring to you exceptional customer service and a 250sqm showroom full of big brand names such as Bella House, Bramble Co and Uttermost. We hand-pick the factories and suppliers we choose to deal with, so you can be confident that the products we sell are only of the best quality and are backed up by a manufacturers warranty. To see what other brands we sell, click here
A Must Visit Place
We are confident that when you visit our showroom you will make it one of your favourite retail stores to visit. We don't just sell furniture, we have a huge range of other decorator products to choose from.
Personalised Delivery Service
If you live in a metropolitan area, then your furniture will be delivered by our hand-picked team of professionals. They have specialised equipment and will take care of your property when delivering heavy goods.
Australia Wide Delivery
We ship our beautiful pieces nationally on a regular basis. Even if you live outside of a metropolitan area, we will find a way to get the goods to you. If you know of a transport service that delivers to your area, then that would be a great start for us to make inquiries and provide you with a quote.
We look forward to see and/or hear from you soon
French and Hamptons Inspired Furniture and Homewares store based in Melbourne.
Delivering Australia-wide to Sydney, Canberra, Brisbane, Adelaide, Perth, Darwin, Hobart and regional towns.
Products subject to change in specification by manufacturer
French Provincial Hamptons Classical English Americana Style Furniture and Homewares on Sale
Maison Living has the perfect pieces for your French and English, Hamptons home or Provincial home living lifestyle.!
Love to have your home styled like a French Villa - Maison Living can help!
Ooh-la-la Maison Living we love you!